Ghostly photos show Snow Leopard on Mount Everest's forbidden ghost alley
Photographer Kittiya Pawlowski has captured breathtaking images of one of the world's most elusive predators: the snow leopard. After backpacking 300 miles on foot through the Himalayas, Pawlowski finally found what she was looking for.
"It was exhausting," Pawlowski said News week. "It's like climbing a flight of stairs with a pillow over your face for eight hours a day.
"The end of the monsoon season brought bad weather and poor visibility. Up, down, hot, cold, wet, sunburned, exhausted, excited; this was the daily routine as I cut the pattern of rivers that drain the Himalayas in the Ganges."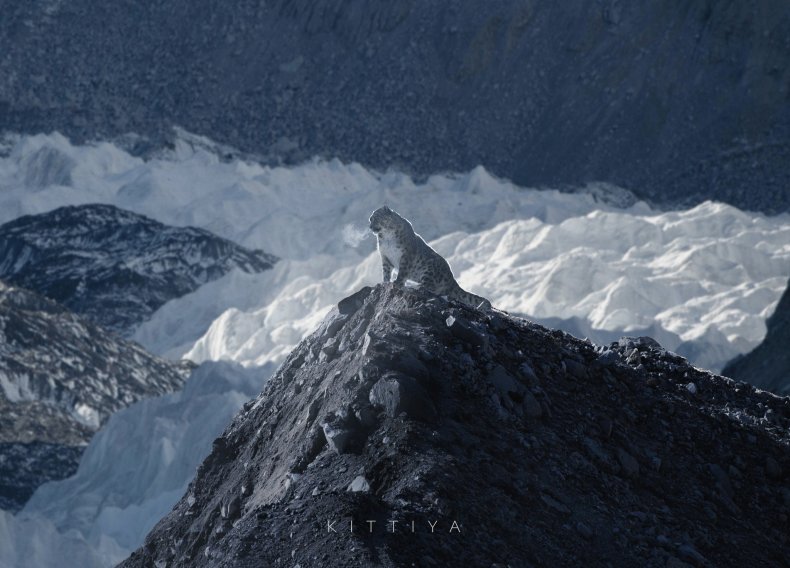 Pawlowski began her search in Nepal's Annapurna Conservation Area, where she first saw the animal's tracks. "From Lukla I walked into the upper valleys of Sagarmatha National Park.
"Every day I looked at the valleys with my telephoto lens to see if there was any movement. I was extremely excited when I finally saw movement after so many days of walking."
On the morning of the meeting, Pawlowski almost didn't leave her tent: "My oxygen dropped to 64 and I had a terrible headache at 17,000 feet. I was going to sleep in, but I decided to push myself and keep looking."
The International Union for Conservation of Nature has classified snow leopards as vulnerable to extinction, with only 2,700 to 3,400 mature individuals left in the wild. The so-called ghost cat lives in the snowy mountains of Central Asia, from southern Russia to northern India.
Both climate change and human expansion are causing the snow leopard's habitat to shrink. Their population is also vulnerable to poaching and the illegal trade in animal skins and body parts.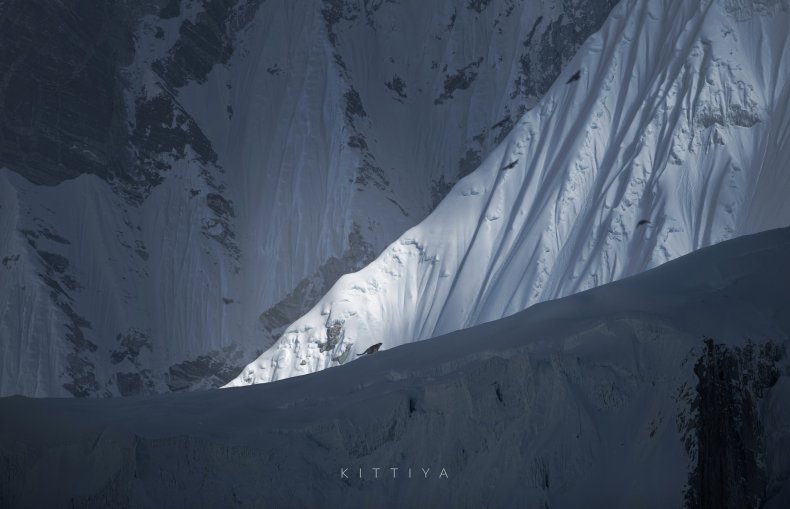 "Snow leopards have been my favorite animal since I was a kid," Pawlowski said. "After watching a documentary about Everest a few years ago, I decided to actually photograph these 'ghost cats'.
"I used a Nikon D850 and AF-S NIKKOR 500mm f/4E FL ED VR lens to scan the valleys for movement every day until I finally spotted a snow leopard outside Gorak Shep."
Gorak Shep is a small settlement on the edge of a frozen lake bed near Mount Everest, overlooking a field of ice spikes nicknamed Phantom Alley.
Pawlowski has been experimenting with photography since she was 3 years old and uses her art to capture the beauty of nature.
"I hope my work inspires people to explore and care for the Earth," she said.
Do you have an animal or nature story to share? News week? Do you have a question about snow leopards? Let us know at [email protected]