How stars did Thanksgiving, from Kardashian portraits to tropical vacations
Celebrities celebrated Thanksgiving in style, showing off their cooking skills and family days.
Lindsay Lohan took to her Instagram stories to wish her fans a happy Thanksgiving in a video and urged them to tune in to her Netflix Christmas movie, Fall for Christmas.
She then gave fans a glimpse of the feast she prepared, which included stuffing, truffle puree, and a huge marinated turkey.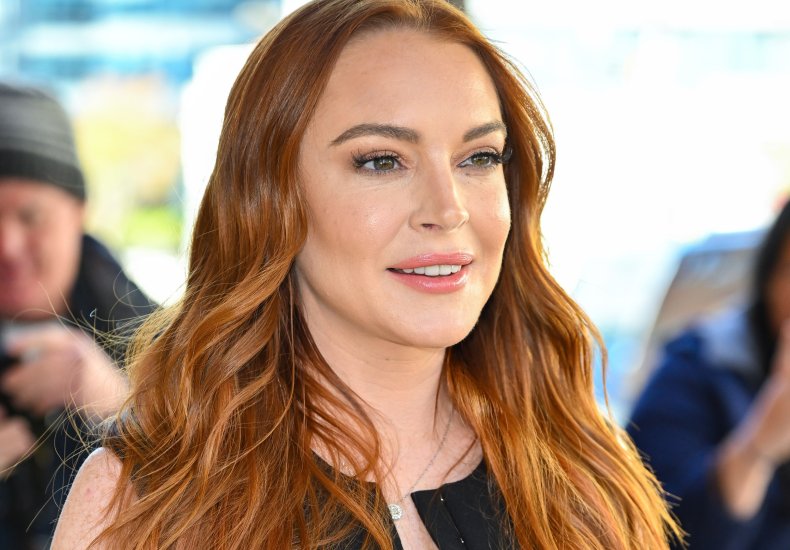 Bravo host Andy Cohen told his followers, "I am grateful to all of you," in a video posted from his New York City apartment.
He then turned to his son Ben, who could be heard off-camera saying, "I'm thankful Lucy is playing with me," before digging into some candy.
"You're going to put all that in your mouth at once, aren't you?" Andy said to the toddler before revealing he was about to go to the Macy's Thanksgiving Day Parade.
He cheered on the floats from his vantage point and shared videos of the colorful event on his Instagram stories.
"Look how good Paula Abdul looks," he marveled, filming the singer performing on one of the floats.
He told fans, "I'm legit crazy, this is a non-stop show. This might be the best I've ever been to. It's that good."
Weatherman Al Roker caught the parade from the comfort of his home and posed for a thumbs up selfie by his TV, saying he wished he could host alongside Hoda Kotb and Savannah Guthrie.
While Meghan McCain showed off her growing baby bump in a brown maxi dress, while holding a cream Chanel bag.
"Happy Thanksgiving from a stuffed turkey," she captioned her mirror selfie.
She is expecting her second child, a daughter, with husband Ben Domenech.
Chrissy Teigen showed off the party she'd prepared at the home she shares with husband John Legend.
"My favorite thing to chop," said the model, next to a photo of some celery sticks.
The pregnant mother-of-two took a break in the kitchen with her legs on the counter before continuing to prepare a dinner of veggies, turkey, and some delicious-looking pies.
Kourtney Kardashian showed off her very stylish Thanksgiving, including a long table decorated with fall flowers and plants, and red candles.
The guests were serenaded by a soloist who sang and played the harp as they served themselves from cast iron dishes.
The entire Kardashian clan gathered for the holiday and ate their meal under a wall with individual portraits of each family member.
Each portrait is made in the style of Renaissance and Rococo paintings.
They include everyone from matriarch Kris Jenner to all of her 10 grandchildren and even Kourtney's stepchildren with new husband Travis Barker.
The portraits included Kim Kardashian rocking a Marie Antoinette-style white wig.
Her boyfriend Paris Hilton took a more tropical approach to Thanksgiving, spending it with her husband, Carter Reum, on a private island at the Waldorf Astoria in the Maldives.
She showed off their beautiful villa, which includes a private game room and infinity pool.
Hilton posed poolside in a monogrammed blue A-line skirt by Dior and matching halter neck bikini top.
The star also offered fans a "grateful" discount at her store that they could use when buying everything from branded sweatpants to her perfume.