How 'The Guardians of the Galaxy Holiday Special' brings Yondu back
Christmas time is just around the corner and Marvel fans are getting an early gift in the form of a new special around the Guardians of the Universe.
In the Guardians of the Galaxy holiday special Peter Quill (Chris Pratt) feels down during the holiday season because he can't really celebrate like he would have on Earth.
Mantis (Pom Klementieff) enlists the help of Drax (Dave Bautista) to go to Peter's home planet and give him the best gift ever: Kevin Bacon. But it's not just the Footless star who makes a surprise appearance on the show.
How the 'Guardians of the Galaxy Holiday Special' brings Yondu back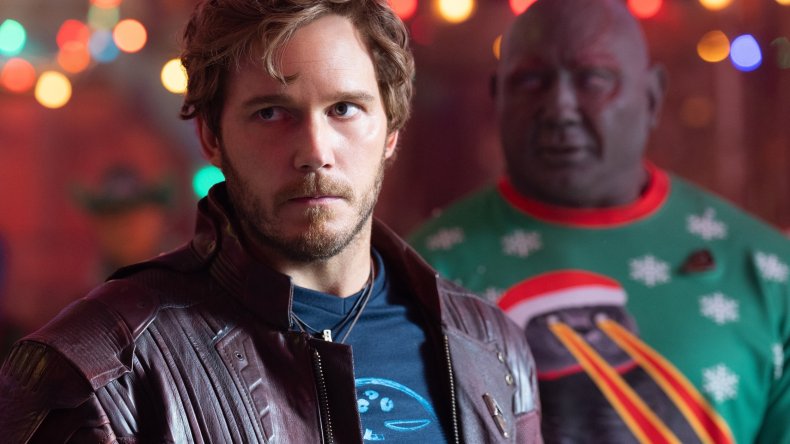 Correct. Peter's adoptive father Yondu (Michael Rooker) is back from the dead, more or less, in the Guardians of the Galaxy holiday special.
Yondu died during the events of Guardians of the Galaxy Vol. 2when he sacrificed himself to save Peter during their fight against Star-Lord's biological father Ego (Kurt Russell).
But despite the loss, the character returns for the special, with Rooker once again portraying the sympathetic villain through voice acting while Yondu returns through animated flashback scenes.
These flashbacks are shown at various points in the Holiday Special, and they are used to explain how Peter tried to introduce Yondu to the holidays.
The story is told from the point of view of several characters, first by Kraglin (Sean Gunn) and later by Peter.
Kraglin explains that Yondu rejected Peter's attempts to celebrate Christmas, which is why Mantis makes it her mission to cheer him up, as she feels a responsibility to do so as his half-sister.
In the end it turns out that Kraglin only knew part of the story and in fact Yondu ended up enjoying celebrating Christmas with Peter, and loved it when Peter gave him a present. He was so pleased with the gift that he proudly displayed it on the dashboard of his starship.
Director James Gunn has previously reiterated that Yondu will remain dead in the Marvel Cinematic Universe so as not to detract from the sacrifice he made to save Peter in Guardians of the Galaxy Vol. 2.
Gunn said on Twitter, according to the The independentin October 2020: "I get that sometimes you can bring characters back in a cool way. But most of the time, if a character dies, and it's a meaningful part of the story, the character should stay dead.
So unless it's a flashback, Yondu remains dead as far as I'm concerned. Otherwise it will ruin his sacrifice.'
The Guardians of the Galaxy holiday special is now out on Disney+.