Mike Pence said 7 words that disqualify him from holding office: Kirschner
Former federal prosecutor Glenn Kirschner has suggested that former Vice President Mike Pence's recent words about his testimony before the Jan. 6 House Committee would "disqualify" him from running for public office again.
"The seven words Mike Pence uttered recently that I believe disqualify him from ever holding public office again," Kirschner said during a short video he posted to Twitter.
Earlier this month, Face the nation host Margaret Brennan asked Pence if he would be willing to answer questions about the events related to January 6, 2021 before Congress.
"Congress has no right to my testimony," he replied. "We have a separation of powers under the Constitution of the United States. And I believe it would set a terrible precedent for Congress to summon a Vice President of the United States to speak on deliberations that took place in the White House."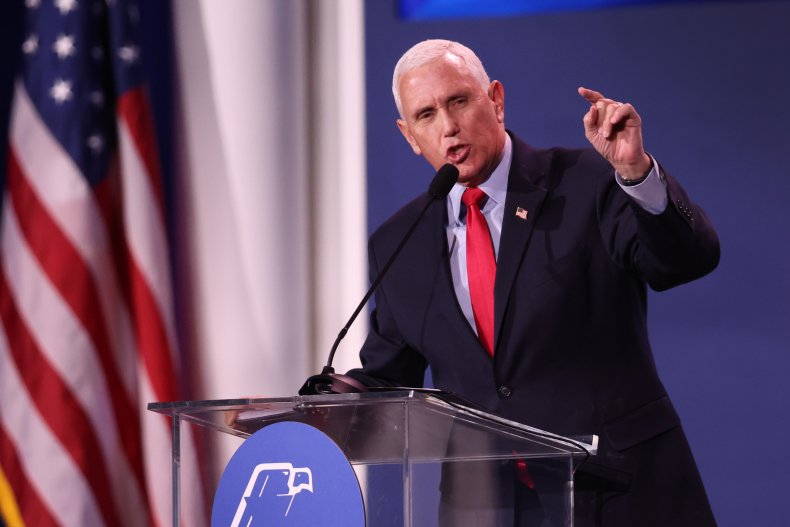 Pence is said to have been under pressure from Trump and his former officials not to confirm Joe Biden's victory in the 2020 presidential election. Trump supporters stormed the Capitol in an attempt to reverse the election results of the time.
Kirschner continued to explain the meaning behind Pence's words and their impact on his possible future candidacy.
"Let's be clear, by extension, Mike Pence is saying 'the American people have no right to my relevant testimony as Congress tries to legislate to prevent this from ever happening again,'" Kirschner said.
During the Face the nation interview, Brennan asked the former vice president whether or not he "closes the door" by testifying before the January 6 panel, to which he replied, "I close the door on that, and … but I have to say again , the partisan nature of the January 6 committee has been a disappointment to me.
While Pence has not officially announced that he will run for president in 2024, he has hinted at it before. During an interview with ABC News' David Muir, Pence said he and his family were "prayerfully considering" entering the presidential race.
He also added that there are "better choices" than former President Donald Trump for the GOP nomination in 2024. In late September, Pence hinted he could launch a bid for the White House in 2024 when he told reporters during the 15th Annual Kaufmann Family Harvest Dinner in Wilton, Iowa as he reflects on the next steps in his political career.