Trump declares his January 6 actions as peaceful and patriotic
Former President Donald Trump spent Thanksgiving night on Truth Social accusing the Department of Justice (DOJ) and the Federal Bureau of Investigation (FBI) of conducting a witch hunt against him over his actions around January 6, 2021.
Trump has been subject to numerous investigations in recent months. At the height of the January 6 committee hearings, Trump was subpoenaed to turn over documents related to his activities related to the U.S. Capitol insurrection, to which he responded by suing the committee. He is also under investigation by the DOJ regarding classified documents discovered during the search of his home in Mar-a-Lago. New York Attorney General Letitia James has also accused Trump and his real estate company of fraud.
The many investigations are not slowing down the former president, who recently announced his campaign for the 2024 presidential race.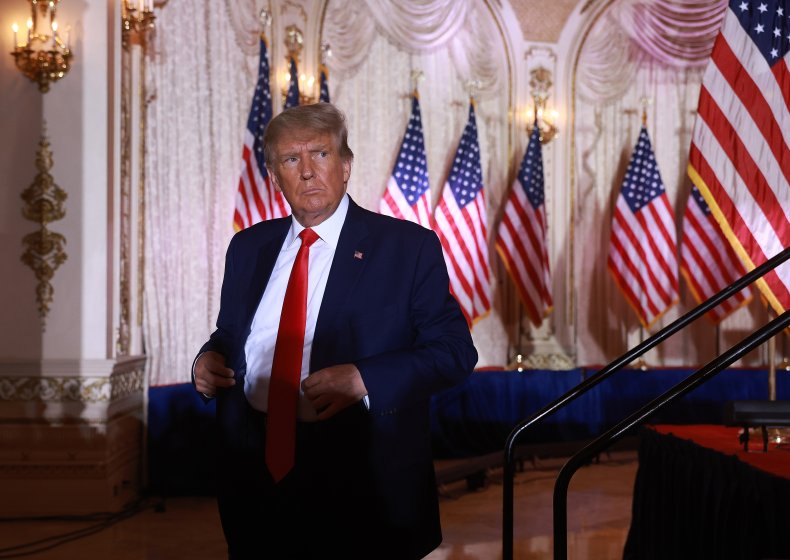 In a Truth Social post Thursday night, Trump wrote he "did nothing wrong on January 6." calling the assault on the nation's Capitol peaceful and patriotic.
Since January 6, 2021, Insider reported that more than 950 people have been charged with crimes committed during the siege. CNN reported that five people died during the pro-Trump riot that flared up as Congress was about to certify Democrat Joe Biden as the next president. Many rioters thought the elections had been stolen.
The Truth Social post was loaded with other information. Trump also called an investigation into his actions a "rigged scam", referring to the DOJ and FBI as "corrupt". The agencies conducted a search of Trump's home at Mar-a-Lago in Palm Beach, Florida, in August. More than 300 unique classified documents were found at the resort, according to CNN reports.
"The so-called investigation of me by a radical left-leaning prosecutor, wholly controlled by Eric Holder and Obama, is a MADE-UP SCAM. The 'Justice' Department and the FBI are CORRUPT, in fact offered $1,000,000 Christopher Steele to lie told Facebook that Hunter's laptop was Russian disinformation when they knew it wasn't, and paid people to "get Trump" Don't do anything wrong January 6 (Peacefully & Patrioticly), or with documents (View former presidents),' the Truth Social post read in its entirety.
The post received nearly 6,500 likes at the time of going to press. Trump followed up the message with a much shorter one reading, "WITCH HUNT!!!", which received 3,800 likes within 30 minutes of posting.
Trump has been using the "witch hunt" rhetoric for years.
In an earlier Truth Social after on Thanksgiving night, Trump said it would be "almost impossible" to get a fair decision because he was a Republican.