Trump 'yelled at me,' says Kanye – Full transcript from Mar-a-Lago video
Formerly known as Kanye West, Ye has released a video on Twitter revealing what happened during his recent meeting with Donald Trump at Mar-a-Lago.
In the video, West reveals that after being asked to be his VP in 2024, Trump responded by "yelling" at him. West also explained how he urged Trump to release those charged with the January 6 uprising, and Trump also revealed his true thoughts about West's ex-wife Kim Kardashian.
West, who was only recently reinstated on Twitter by Elon Musk, teased his meeting with Trump at Mar-a-Lago in a tweet earlier this week.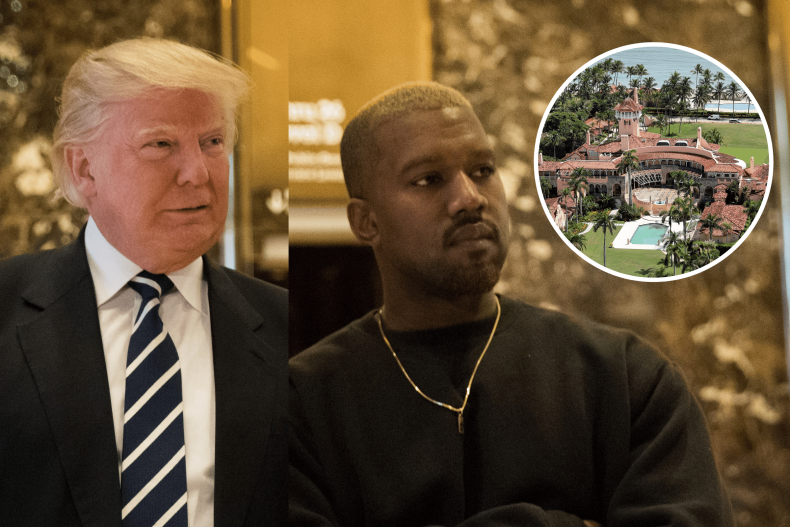 The 1'51 Twitter video opened with a title card revealing that the following conversation took place at "Yeezy HQ" in Los Angeles, California. What follows is West's account of the "Mar-a-Lago Debrief":
"I think the thing that upset Trump the most was that I asked him to be my vice president. I think that was lower on the list of things that caught him off guard. It was the fact that I came in with intelligence.

So Trump is really impressed with Nick Fuentes, and Nick Fuentes, unlike so many lawyers of so many people he was left with during his 2020 campaign, he's actually a loyalist. When he didn't know where the lawyers are, you still have your loyalists. And if all the lawyers said, "Forget it, Trump is done," loyalists would run into the White House, right? And my question would be, why didn't you free the January Sixers when you had the chance?

And I came to him as someone who loves Trump. And I said, 'Go get Cory back, go get these people who tried to cancel the media and told you to go away.'

He's basically giving me that this would be some sort of mafia kind of story, talking to a kid from the south side of Chicago trying to sow mobby or whatever. He goes into the story of everything he went through to get Alice Johnson out of jail and how he didn't do it for Kim, but for me. But then he goes on to say, "Kim is one [BLEEP]you can tell her I said that' and I thought 'that's the mother of my children'.

Since we know and all Christians in America who love Trump know that Trump is a conservative, we are going to demand that you keep all policies directly from the Bible.

When Trump actually started yelling at me at the table telling me I was going to lose. I mean, has that ever worked for anyone in history? [laughs] I'm like, woah woah wait a minute for Trump, you're talking to Ye."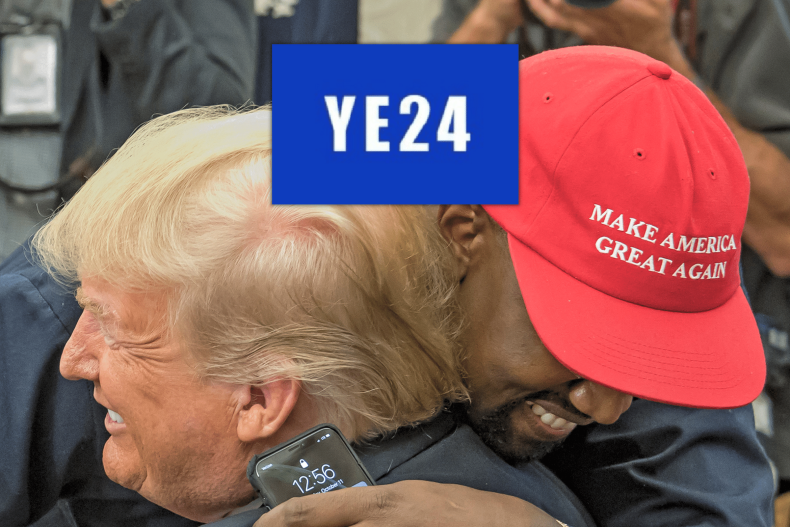 The video ends with "Ye24" appearing on screen and a clip of West's song "Father Stretch My Hands Pt. 1" from his 2016 album Pablo's life.
He also shared a moving image of the same "Ye24" slogan with a white spinning sphere on a blue background.
West was very active on Twitter on Thursday evening, sharing several videos. One highlighted the failure in his deal with Adidas and another showed people in the media like Dave Chappelle on SNL, Tucker Carlson on Fox News and 50 Cent in an interview, discussing Ye's state of mind.